7 years ago this morning, round about 9:30 am I was on the way to the county office to drop off my resume to work at the elementary school that would become my Alma Mater for 6 years! I was listening to the news in horror as they described what was happenng to the twin towers in New York City.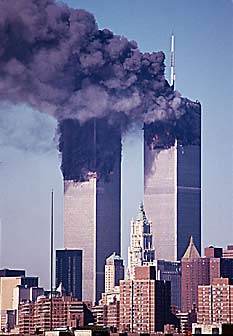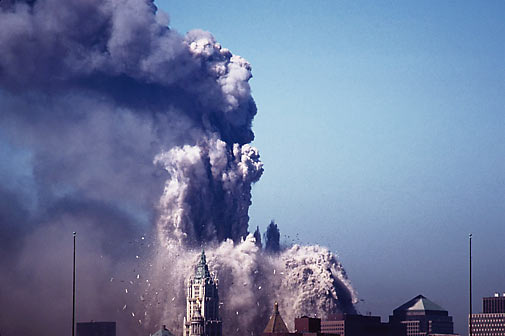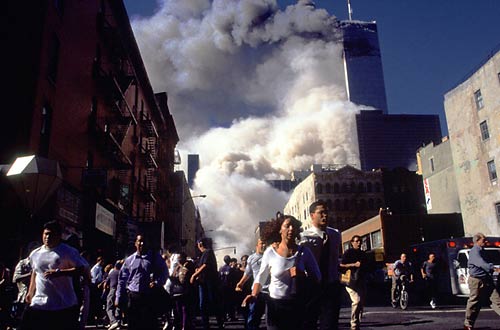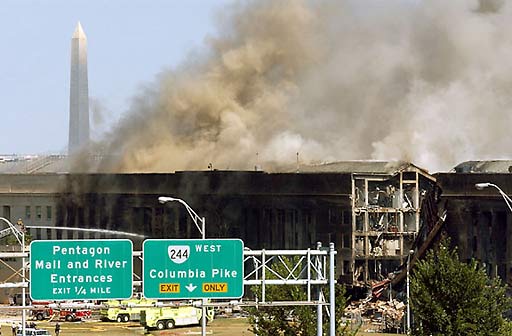 I immediately returned home and put on the news and that is where I stayed glued for 2 or 3 days! Watching this all unfold, panicking when I heard that a flight had gone down in rural PA as a result of a hijacker.
Today, 7 years later, I was once again at the county office, round about 9:30 am getting finger printed as it was mandatory for all teachers. Alot, has happened in those 7 years....you see September 10, 2001 I asked my ex husband for a divorce and he left that night. The next morning, I awoke to 9-11-01.
Literally...and figuratively!
Now speaking of how things have changed...this little guy is in our lives...very fitting too I might add. His shirt says, " I love the USA!"
His trouble making today!
This little boy signifies the biggest change! You see, in order to have him...I'd have to have an awesome husband who works hard so I can stay home with my baby...and because of him...I have the best inlaws ever...and of course the ones who have stood by me when I needed them more than anything...and even when I didn't need them...my parents...who have since moved to Florida 3/4 of the year! Life is good...as good as it gets...or is it?!?
All photos of 911 found here:
http://www.musarium.com/stories/magnum911/index.html